We've provided security systems, CCTV & alarm solutions to over 20,000 Melbourne homes & businesses.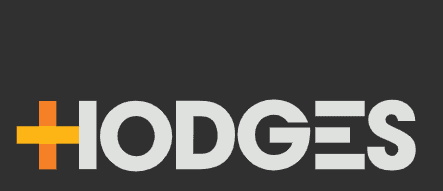 Hocking Stuart Real Estate



What Can We Help You With?
Alarm Systems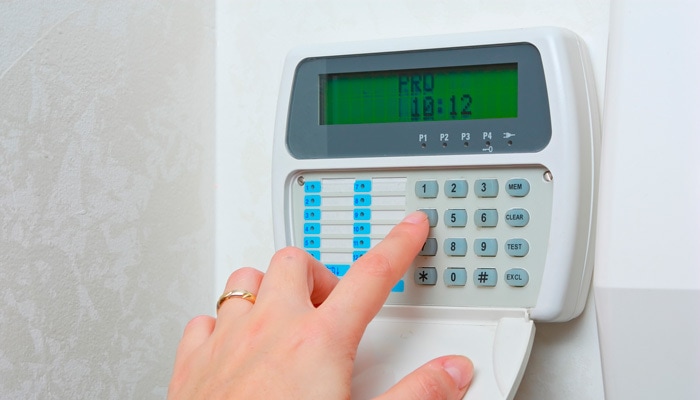 Casals Security Services designs, supplies, installs, maintains and monitors Burglar & Electronic Alarm Systems throughout Melbourne. We have been installing and maintaining Commercial & Residential security systems for over 20 years!
CCTV Solutions
We have unrivalled expertise in all aspects of CCTV Security Systems and can provide a range of extremely reliable services. Setting up office or home surveillance systems brings an added layer of protection. 
Intercoms
Want to see who is at the gate within the safety of your home? Casals Security Services designs, supplies, installs and maintains Video Intercom Systems throughout Melbourne.
Access Control
Access Control systems allow you to decide who can enter your business, as well as verify who is onsite. While old lock and key security has its place, an access control system allows you to manage permissions for multiple staff. 
Whether you're looking for a new security alarm system for your home or business or upgrading your existing one, at Casals Security, we only use the best alarm brands in the industry to give you peace of mind when the installation is complete.
See what people say about our security solutions
Bruce Simons
01:57 01 Mar 21
Brilliant! Serge and Tyron are a father son team who are highly professional, efficient, informative, friendly, trustworthy, polite, helpful and patient. They replaced my old intercom system at a very reasonable rate and I could not be happier. I recommend their business Casals Security with every confidence of a first class job. They also do home security systems, so that'll be our next job. Thank you Serge and Tyron!
Sean Littlebury
05:58 25 Feb 21
Very impressed with their service, responsiveness and quality of work. Have used them on two jobs including one which was deemed 'too difficult' by high profile security firms. Highly recommend.
Storage Smart
00:12 12 Feb 21
Casals Security team equipped our warehouse and office with CCTV and Security systems a few months ago. I don't usually leave reviews until we experience the post sale and installation service. We had a power outtage which blew something (our fault). The team at Casals Security had us back up and running extremely quickly! Great work legends!
Harry Toumazou
10:07 18 Jan 21
I had some issues with my home security system and was really frustrated with setting it up on my own. Thats when I got onto Serge and Tyrone at Casals security and I am glad that I did. Serge and Tyrone showed up on time and fixed the problem straight away with no fuss. I wont hesitate to recommend Casals security and will definitely use them again in the future.
jenny watts
08:34 02 Dec 20
Fantastic local business. Serge and Tyrone are amazing. Professional, prompt and friendly service at a really competitive price. I could not fault them. Would highly recommend for all your security needs. Thank you so much.
Jill Whitlock
06:59 26 May 20
I wish I could recommend Casals Security with more stars, as the professionalism and empathy shown by Serge and Tyron really was exceptional.I asked them to quote to rectify a poor installation of a security system by another supplier, after I had been a victim of a home invasion. Their thoroughness and advice were a breath of fresh air, after my bad experience with the company that did the original installation.Thank you both for your politeness, respect, and of course, professionalism.
Victor Manusov
08:40 29 Apr 20
Casals security setup an entire system for me and were amazing. Prompt, great communication, well priced and did a perfect job.Tyron were super pedantic about how to set things up, making it asthetically pleasing as well as working perfectly. They responded immediately to any call or question and were incredible.Ive recommended them to 3 others and was thanked by my friends who said they got equally amazing service. If youre considering getting security, definitely give these guys a go!
Sammy Stern
07:48 27 Mar 20
Amazing experience. They knew exactly how to fix the problem and even helped with other issues. These guys are a must for all your intercom and security needs
Serge and tyron were absolutely amazing. Highly recommend them for alarm installations
John Armitage
23:51 13 Oct 19
Casals is a very competent and attentive companyWe would and have highly recommended themSerge and Tyron are a good team
Melbourne's most Trusted Security Company
We will not only keep your home safe, we will keep your finances safe too. This we achieve by making our home security service very affordable so you don't have to hurt yourself financially to get your home safe. We have various security systems in the assortment of your budget. All our home security system share one basic thing in common: the security of your home in Melbourne, irrespective of the cost.
We boast the latest technology
Change is the only permanent thing as it is said and we at Casals Security Company perfectly understand the implication of this. Vandals in Melbourne are changing technique and raising up their game so we can't afford you to be caught off guard. Our home security systems are formidably replete with the latest advancement in technology. We are always at the forefront of innovation and technology adoption to ensure that we are up to date in guaranteeing the security of your home. Apart from a meticulous selection process in recruiting our security
Company, we regularly polish them by means of regular training to ensure they are well up to speed with the most recent IT advancement and breakthroughs as connected to home security.