Over the years, we have carved a unique niche as trusted solution provider in the area of high quality and state-of-the art Security and Automation system for use in commercial, Industrial, power and other sectors. These systems are guaranteed full proof systems, which are fabricated from test quality materials, employing skilled engineering applications and careful systems planning and are supplemented with efficient after sales service.
With well established infrastructure and specialized experience, our reputation stands upon solid foundation right from carrying Initial surveys, Design, Engineering, Supply and Installation. We take pride in testing and Commissioning of Various kinds of Electronic Security Systems.
Casals Security is professional company using the latest advances in custom designed security systems, Customer's satisfaction has always been prime concern of our business. We supply and install products that best suit customer's diverse need. Our product are dominantly used in commercial, Industrial, power and many other sectors backed by advanced installations team as well as skilled technocrats, we supply and install quality products that make us distinguish business identity in the industry. Hence, the in-depth knowledge as well as experience of our experts allows us to offer cost effective innovative products.
Over the years of operations, we have gained proficiency in this field of supply as well as installing trusted solution for security systems. These extensive range of systems are full proof systems, which are fabricated from premium quality raw material. We continue to strive for excellence in our wide range of products that further enable us to carve a unique niche for ourselves in this challenging marketplace.
Our business is owner operated, meaning that all our customers receive personalized attention to address their individual security requirements. We've got some great testimonials to share with you plus our existing customers offer to speak on our behalf. The most consistent form of advertising for Casals Security Services is "word of mouth". We find that our customers are so impressed with the Casals Security Services experience that they become our "sales person". Our service and prices are genuine and reliable.
Our goal is to make purchasing your security system or accessory easy, accessible and most of all a convenient experience, leaving you satisfied in knowing your family or business is safe and secure.
If you're serious about keeping your home or business secure, you need to work with a security company that you can rely on.
We've been installing security systems in Melbourne homes and businesses for over 20 years.
And unlike many of our competitors – we don't cost an arm and a leg.
Call us today at 1300 610 056 or email us to find out how we can help you keep your home and business safe from intruders.
Alarm Systems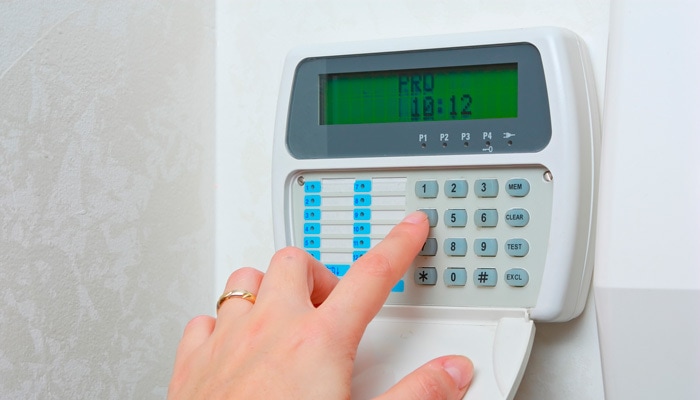 Casals Security Services designs, supplies, installs, maintains and monitors Burglar & Electronic Alarm Systems throughout Melbourne. We have been installing and maintaining Commercial & Residential security systems for over 20 years!
CCTV Systems
We have unrivalled expertise in all aspects of CCTV Security Systems and can provide a range of extremely reliable services. Setting up office or home surveillance systems brings an added layer of protection. 
Intercoms
Want to see who is at the gate within the safety of your home? Casals Security Services designs, supplies, installs and maintains Video Intercom Systems throughout Melbourne.
Access Control
Access Control systems allow you to decide who can enter your business, as well as verify who is onsite. While old lock and key security has its place, an access control system allows you to manage permissions for multiple staff.