Why Choose Us – Casals Security
With more than 20 years of experience in the security industry, Casals Security constantly endeavours to add value to every client's lives by introducing state of the art security products and services. The reliable and authentic services offered by the dedicated team are coupled with modern technology and effective professionals who are highly capable of delivering outstanding services.
Based in Melbourne, we take pride in our comprehensive range of electronic security, automation, intrusion detection, surveillance and security systems that are designed to protect residential, industrial, power and commercial sectors. With Casals Security, clients can experience customised and high-quality security and automation solutions that will provide a long-lasting and reliable effect.
Our team of professionals is highly qualified and experienced enough to deliver top-notch results that will surpass client expectations seamlessly. We also make sure that the security and automation systems are well-tested and examined before administering to the clients. The security products, devices and systems undergo rigorous processes with use of quality tested materials and proficient engineering skills. With a careful integration of the services, Casals Security also offers trustworthy after sales services.
The technology used by Casals Security is of superior quality and custom designed. The products are services that offer holistic security services are prepared by industry experts as per the customer requirements. This not only gives security products and services a smart edge but also a robust effect on its services.
Casals Security ensures convenient customer support by providing seamless installation assistance to the customers. The installation team of experts is readily available to supply and install the products as per the customers' convenience. The skilful technicians with their in-depth knowledge and expertise can flawlessly complete the work without incurring any extra cost.
The extensive years of experience have also enabled Casals Security to take pride in its strong foundation which can be ensured from conducting surveys to testing and commissioning of different electronic security systems. The team is also equipped with dedicated engineers who are well aware of the latest technology and designs the products accordingly.
We are the trusted partner of several clients when it comes to installation of the security and automation products. With supreme quality raw materials and technical expertise, the wide range of systems is full proof and reliable. The devices are tested properly before installing to ensure that the products are durable and persistent.
Our primary motive is to allow the customers to experience a trustworthy and convenient relationship with Casals Security. We believe in maintaining a transparent and strong bond with each and every customer that will continue for a long-term. We offer customised security and automation services so that the clients are satisfied with the unique designs
Casals Security comes with a dedicated team of engineers and technicians who are highly committed to their respective works. They make sure that the customers acquire a safe and reliable assistance for their homes, offices or industries from our comprehensive range of security and automation products and services.
CCTV & Alarm Systems in Melbourne
If you're serious about keeping your home or business secure, you need to work with a security company that you can rely on.
We've been installing security systems in Melbourne homes and businesses for over 20 years.
And unlike many of our competitors – we don't cost an arm and a leg.
Call us today at 1300 610 056 or email us to find out how we can help you keep your home and business safe from intruders.
Alarm Systems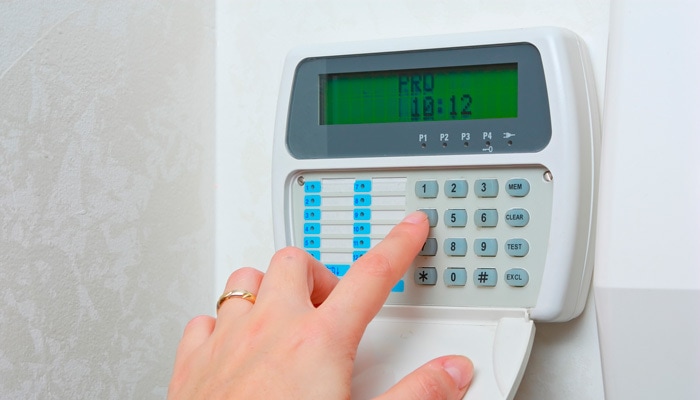 Casals Security Services designs, supplies, installs, maintains and monitors Burglar & Electronic Alarm Systems throughout Melbourne. We have been installing and maintaining Commercial & Residential security systems for over 20 years!
CCTV Systems
We have unrivalled expertise in all aspects of CCTV Security Systems and can provide a range of extremely reliable services. Setting up office or home surveillance systems brings an added layer of protection. 
Intercoms
Want to see who is at the gate within the safety of your home? Casals Security Services designs, supplies, installs and maintains Video Intercom Systems throughout Melbourne.
Access Control
Access Control systems allow you to decide who can enter your business, as well as verify who is onsite. While old lock and key security has its place, an access control system allows you to manage permissions for multiple staff.